No monthly fee
Account holder will be issued with a cheque book
Unlimited withdrawals can be made at the home branch
Cashline-i facilities (subject to eligibility)
Internet banking via Maybank2uBiz and Maybank2E
Wide branch network for counter services
Unplanned Temporary Excess in Islamic Account(s)
Where permitted, any unplanned temporary excess in any Islamic Account due to amount advanced by the Bank shall be treated as loan (Qard) granted by the Bank to the account holder.
Click here for more details.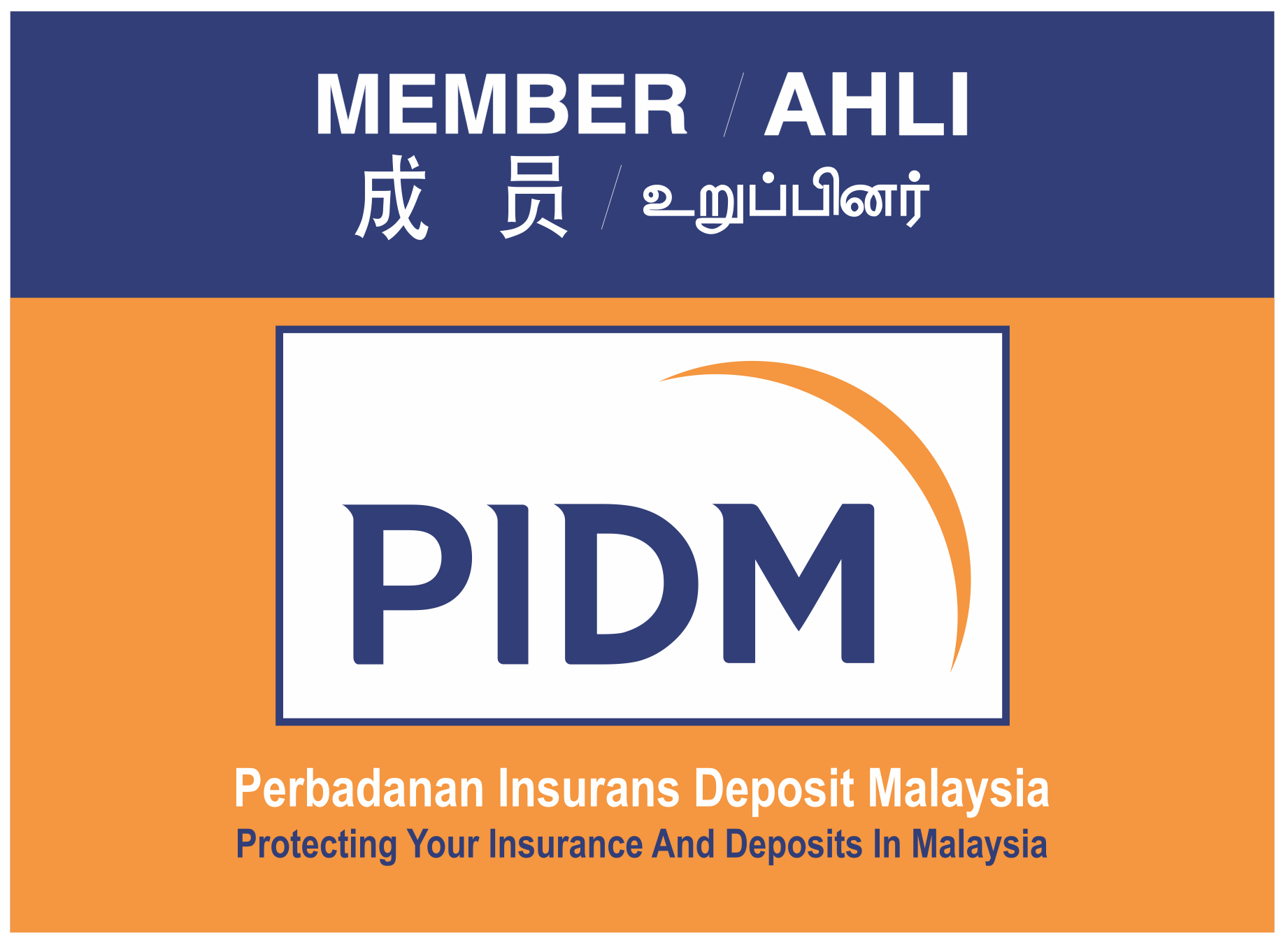 * Protected by PIDM up to RM250,000 for each depositor.
* Click here for PIDM's DIS Brochure.
Click here for Terms and Conditions