Able to invest in 16 currencies (Australian Dollar, Canadian Dollar, Chinese Renminbi, Euro, Hong Kong Dollar, Japanese Yen, New Zealand Dollar, Sterling Pound, Swiss Francs, Singapore Dollar, US Dollar, Danish Kroner, Swedish Kroner, Arab Emirates Dirham, Qatar Riyal and Thai Bhat)
Enjoyreduced costs on fund transfers and losses during currency conversions
Minimize the risk of currency fluctuations
Enjoy interest on Foreign Currency Deposits for Australian Dollar (AUD) of 1.00% p.a. and Chinese Renminbi (CNY) of 0.45% p.a (subject to outstanding balance and interest rate changes)
Enjoy the convenience of remittance facilities at any of our branches as well as correspondent banks worldwide
Free Personal Accident insurance coverage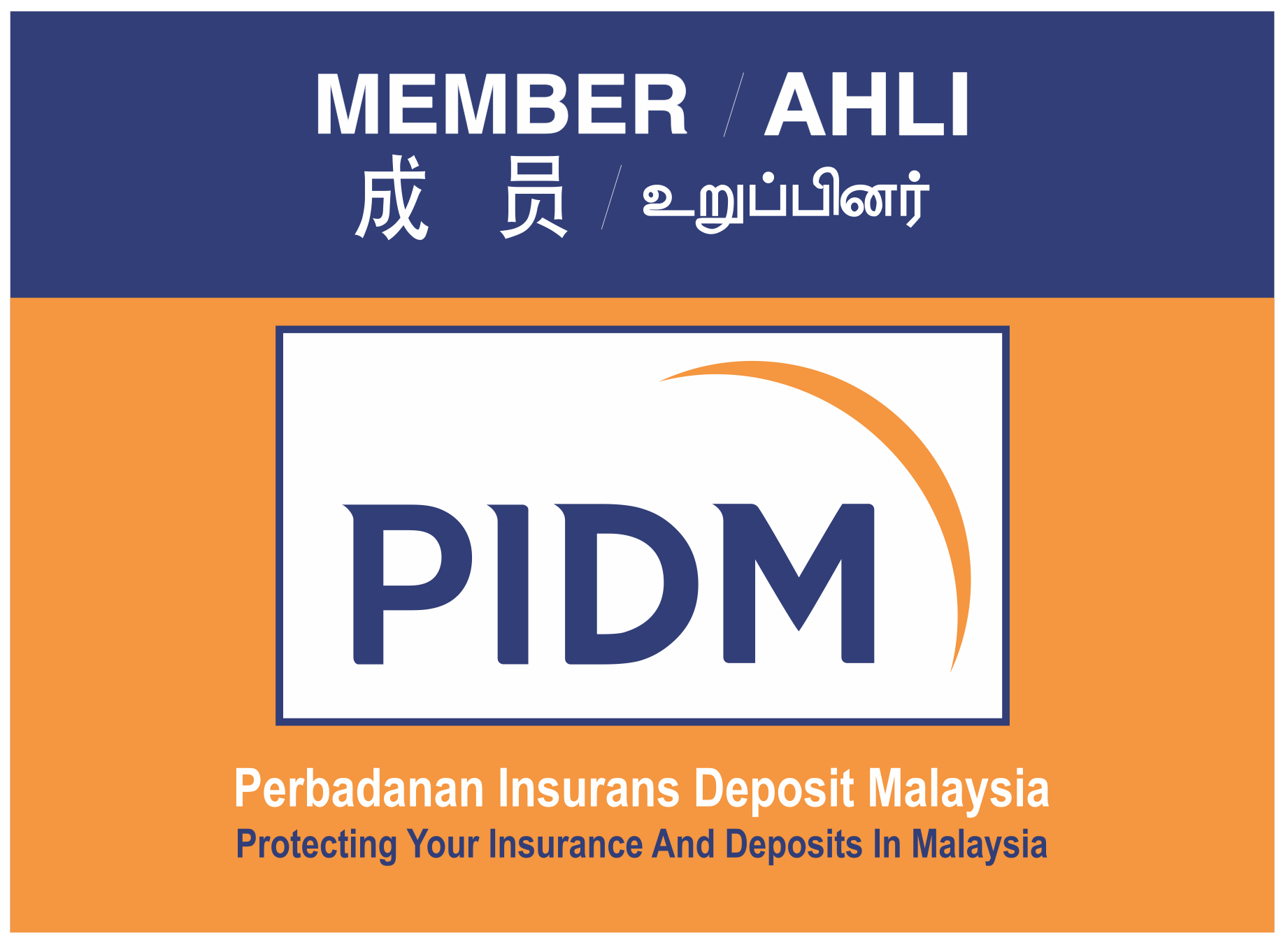 * Protected by PIDM up to RM250,000 for each depositor.
* Click here for PIDM's DIS Brochure.