Save More & You will Gain More! Stand to Win Cash Prizes & Other Rewards!
Be in the running to win a total of RM75,000 when you 'Save More' with selected Maybank accounts!
OR
Maybank2u.Premier account holders could Earn Higher Returns when you grow your savings and perform selected services!*
Campaign Period (Save More): 1 March - 31 July 2021
Campaign Period (Maybank2u.Premier : Earn Higher Returns): 1 March - 31 July 2021
555 Cash Prize Winners
GRAND PRIZE

5 x RM5000


MONTHLY PRIZE

50 x RM500
(10 winners every month)

CONSOLATION PRIZE

500 x RM50
(100 winners every month)
All prizes to be credited at the end of campaign period
Click here for the winners' announcement
STEP 1:

Have Participating Account(s)

STEP 2:

Save Up

STEP 3:

Maintain Balances

Scroll down to see the full list of participating accounts

Earn 5 entries with every incremental Average Daily Balance (ADB) of RM5,000 for the month/throughout campaign period
Maintain a minimum Month End Balance of RM5,000 at the end of each campaign month/at the end of the campaign
Earn 5 bonus entries with Maybank2u.Premier or Maybank2u Savers account
Note: The baseline for this campaign is ADB as of February 2021
Don't have any of the participating accounts? Now is the time to open one & get rewarded!
Open Account Online

Open Account at Branches

Maybank2u.Premier

(New customers)

Click here for steps to open Maybank2u.Premier online.

Kawanku Savings Account, Basic Savings Account,

Personal Saver Account, Golden Savers Savings Account

Book an appointment to open an account at Maybank branch.

Maybank2u Savers

(Existing deposit customers with Maybank2u)

Click here for steps to open Maybank2u Savers online.
Gain higher returns of up to 0.55% p.a. interest rate to your savings!
Step 1: Save and Grow your savings with Maybank2u.Premier Account1 and earn up to 0.35% p.a.
Step 2: Enroll in / perform any of these products / services to earn higher returns:
Save & Grow + 1 product/service

Up to 0.40% p.a.

Save & Grow + 2 products/services

Up to 0.55% p.a.
It's never too late to apply online for a Maybank2u.Premier Account & earn the highest return of up to 0.55% p.a. in the first month for new account holder!
Remarks:
1Incremental Average Daily Balance (ADB)** must be RM10,000 - RM250,000 and minimum balance outstanding of RM10,000 per month
2Cumulative of RM10,000 Inward Funds Transfer into Maybank2u.Premier per month.
3Cumulative Credit Card spend of RM3,000 and above per month. To view participating cards, click here
4Cumulative eFixed Deposit placement of RM10,000 and above per month. Fund placement must be from other banks via Financial Process Exchange (FPX)***, an online payment gateway that facilitates interbank transfer of funds.
5Customers are only allowed a max. of 2 withdrawals per month, with a min. month end balance of min. RM50,000.
**Incremental Average Daily Balance (ADB) is calculated as follows:
ADB (during the Campaign Period) minus ADB in the participating account for the month of February 2021
***Who is eligible for FPX service?
All Individual eFixed Deposit account holders.
For Joint eFixed Deposit accounts, only the primary account holder is eligible to make additional placement(s) on existing certificate(s) only.
For a Joint eFixed Deposit, maturity and interest crediting can only be made to a primary Joint account.
*Maybank2u.Premier account holders can only Earn Higher Returns in the event that she/he is not selected as one of the winners of the Save More campaign.
Campaign is applicable for New and Existing individual/joint account depositors of the participating products.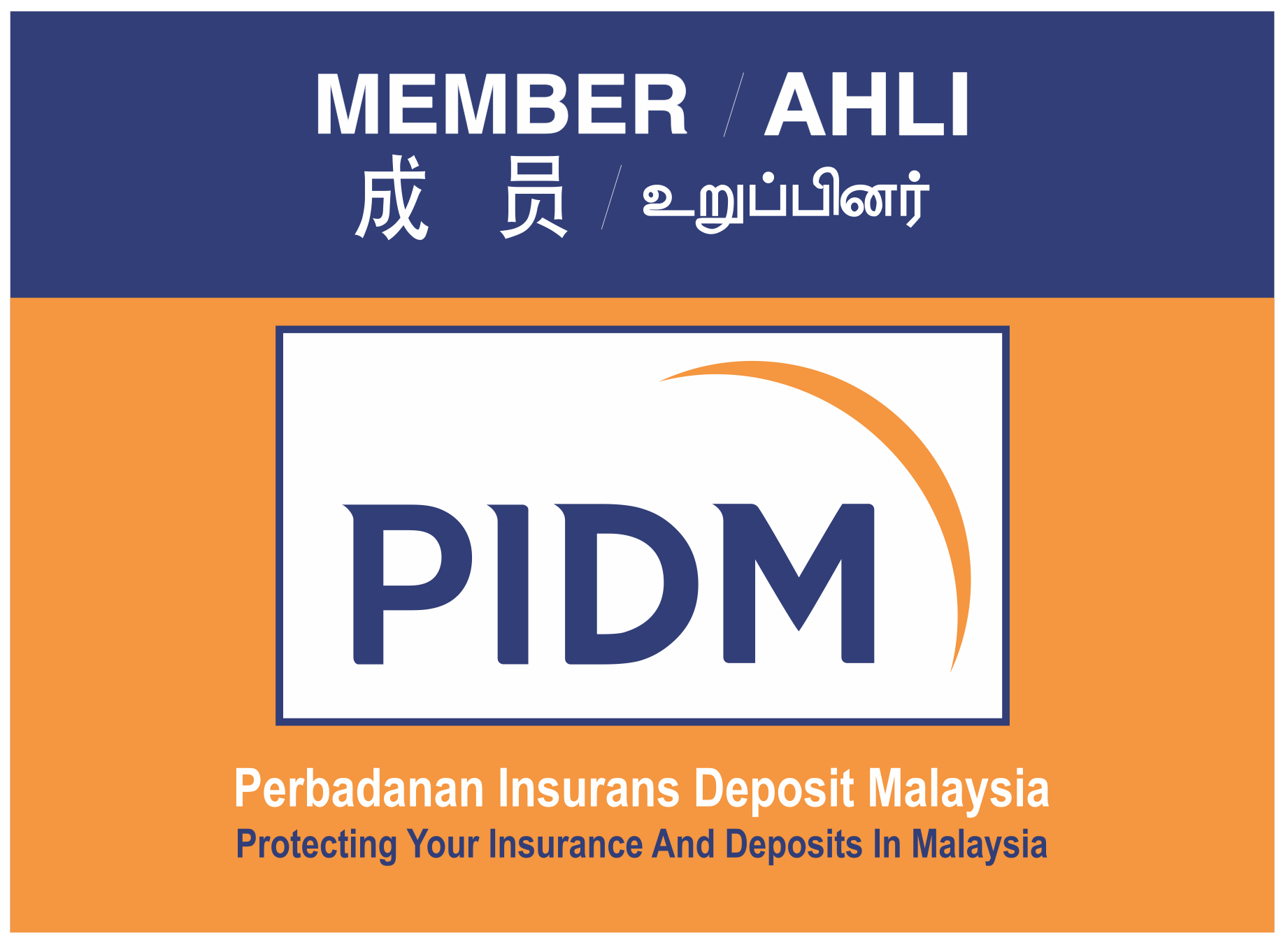 All featured accounts are protected by PIDM up to RM250,000 for each depositor.
Locate a branch
Find a Maybank branch nearby you
---