With this account, you get:
Islamic Term Deposits based on the Shariah concept of Commodity Murabahah (cost-plus-sale) where a specific asset as deemed fit by the Bank is identified and used as the underlying asset for the sale and purchase transaction between Bank and Customer.
Higher profit rates than a normal Islamic savings account.
Flexibility of tenure from 1 month up to 60 months.
Profits paid either monthly, half yearly or upon maturity.
Free Personal Accident Takaful Coverage plus medical and funeral expenses (accident only)*
Acceptance as collateral for Banking facilities*
* Terms and conditions apply.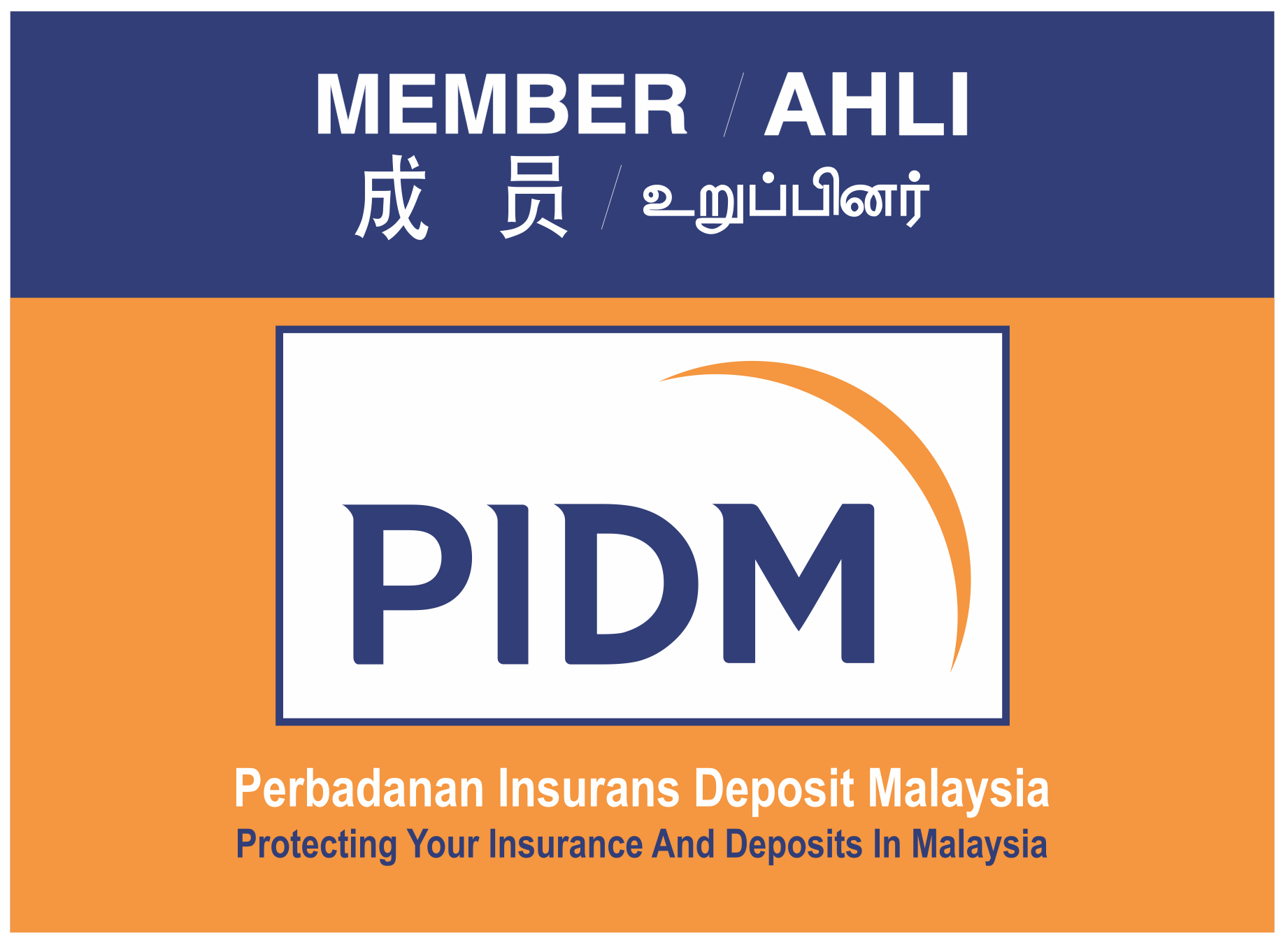 * Protected by PIDM up to RM250,000 for each depositor.
* Click here for PIDM's DIS Brochure.